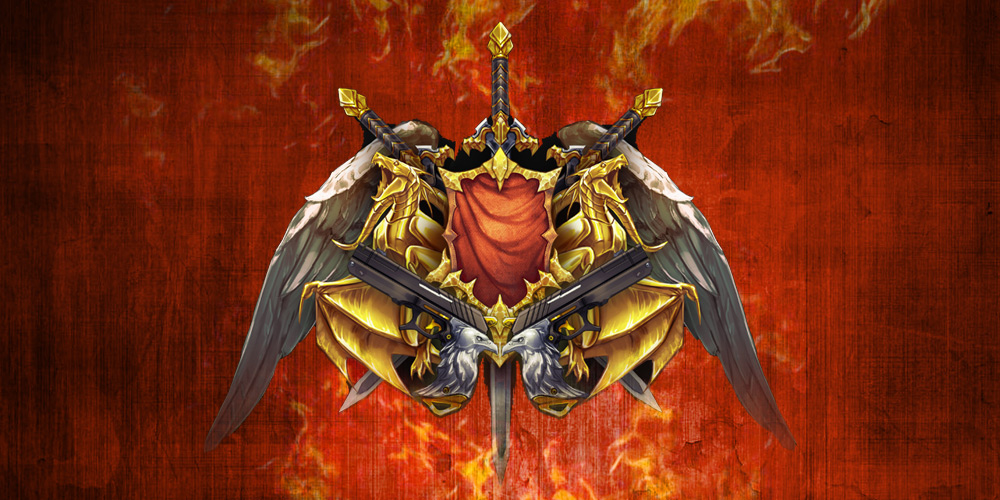 Ever since we rolled out guilds, there has been a steady drumbeat from players for better administration tools, better discoverability and remedies for seasonal (or daily) frustrations. And while it has taken longer than we hoped to roll out, many of the most-requested guild improvements finally arrive in Vainglory Update 2.0.
In many ways, guilds are the heart center of Vainglory — passionate, dedicated and faithful players who by joining forces show that you can accomplish much more together than as individuals. We hope these changes honor the countless contributions of guilds to Vainglory and make the game that much more fun for everyone.
If you're not already in a guild, take advantage of this moment to find a home of likeminded players ready to support and play with you.
---
EASILY FIND GUILDS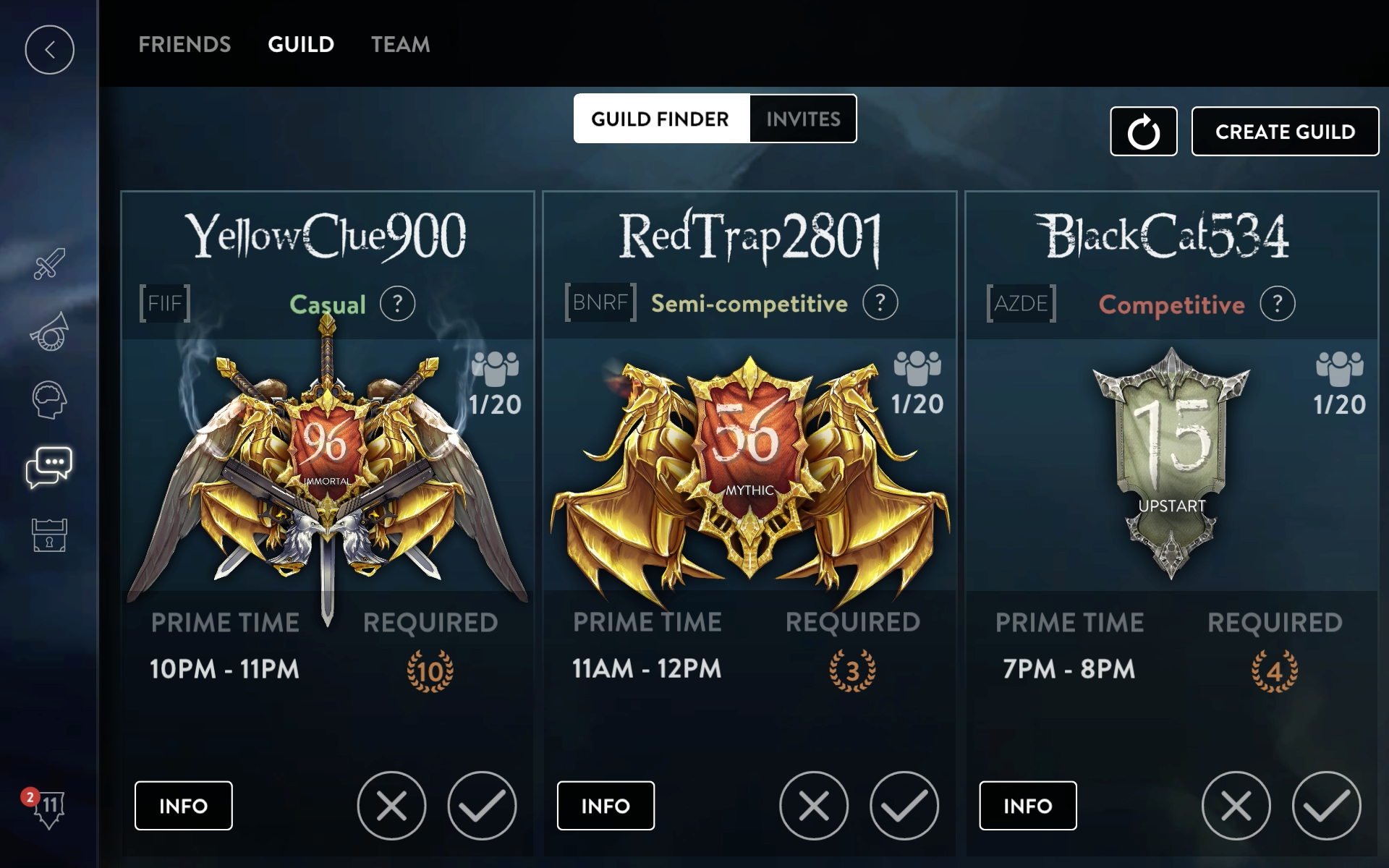 Until now, it was difficult for players to discover and join guilds. The new guild finder makes this much easier and provides the details necessary to find the right fit.
Access a new "Guild Finder" feature if you're not already in a guild.
See 3 suggested guilds at a time. Tap to see more.
Utilize new guild traits such as playstyle, play time and minimum skill tier to find the guild that's right for you (or find great additional guild members).
---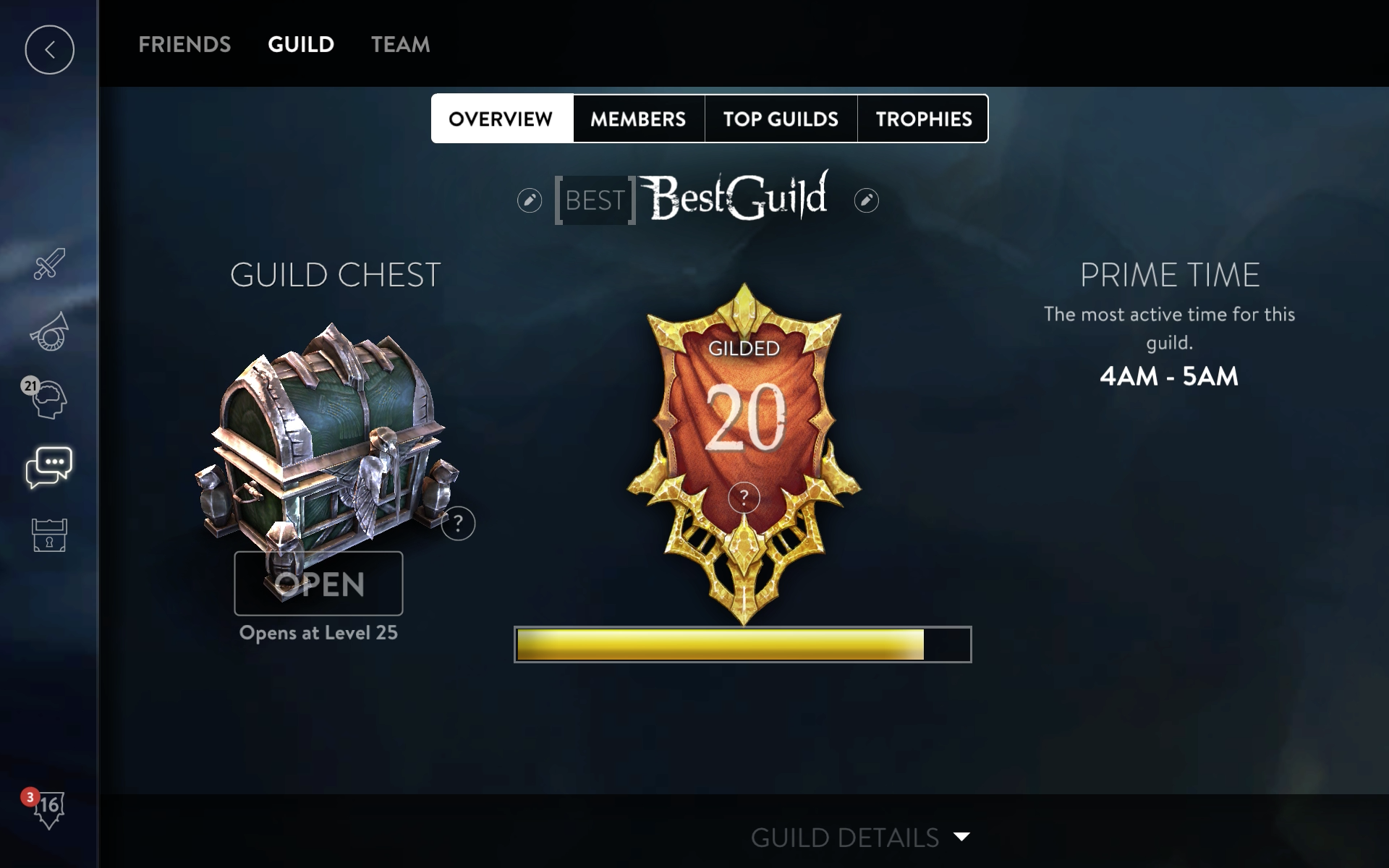 GET MORE FREQUENT REWARDS
One of the biggest sources of guild pain was members getting kicked out right before end-of-season payouts. The "guild freeze" we put in place to remedy this was far too restrictive for good-citizen guild leaders. Reflecting on all this, we're moving away from end-of-season payouts to a system that consistently rewards guild members throughout the season for their contributions, removing the end-of-season issue altogether.
Open the new Guild Chest every 5th Guild Level.
Initially contains Glory. Loot includes ICE at higher levels.
The Guild Chest REPLACES the end-of-season guild payout. This spreads rewards throughout the season rather than having to wait until the very end.


---
EARN FAME SOLO; GAIN MORE TOGETHER
Players want to represent and contribute to their guild even when other members aren't around to party with. And while we're at it, let's make it possible to earn much more fame than before when playing together.
Rep your guild and collect fame even when playing alone.
Fame earned per player: Solo = 35% // Duo = 100% // Trio = 120%
New fame bonus replaces the Guild Heat buff. New buff options are in internal testing but not confirmed for release.
---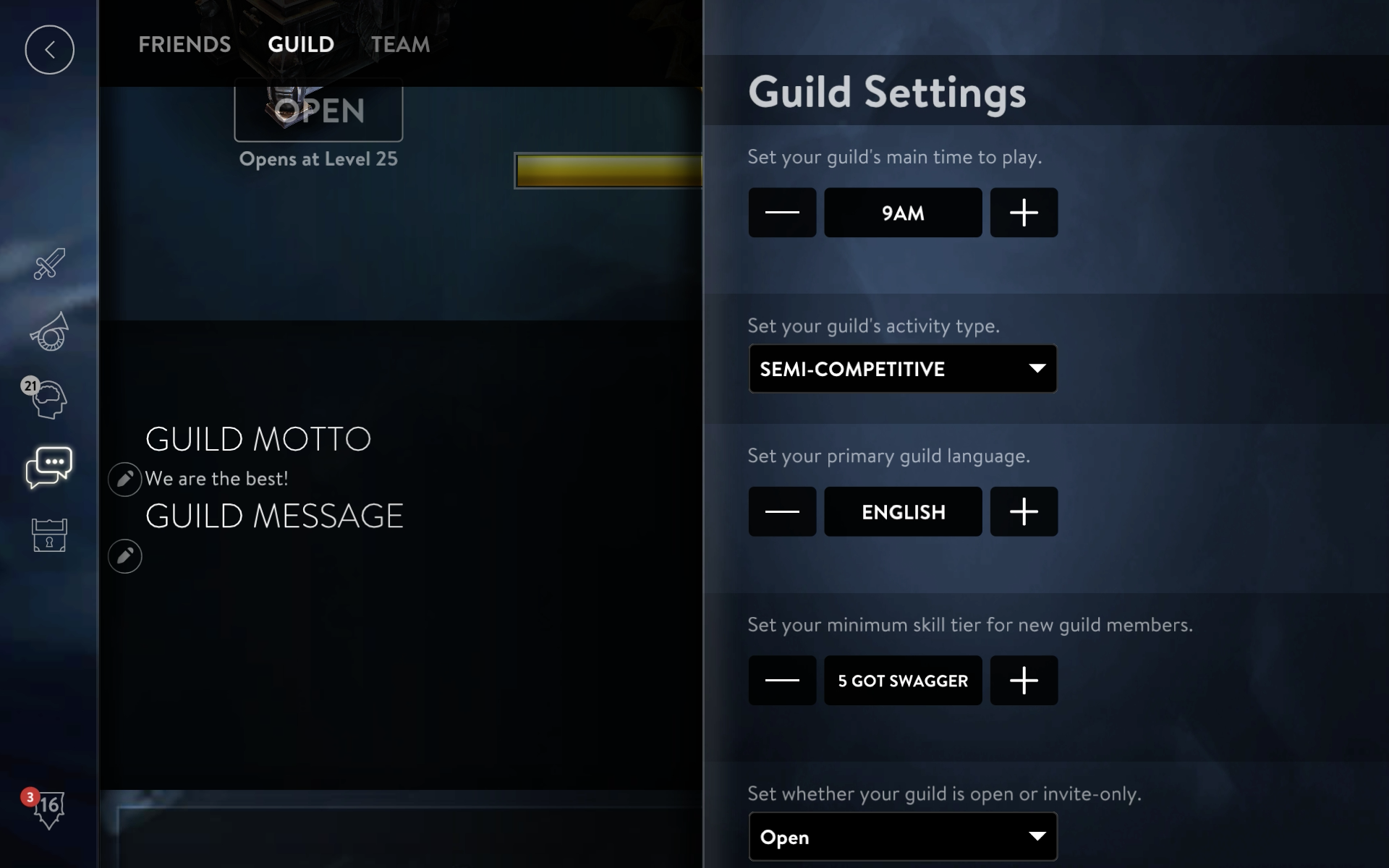 UTILIZE BETTER GUILD ADMIN TOOLS
Finally. Thanks for your eternal patience.
Transfer guild leader status
Appoint guild officers who can invite/kick members
Set a minimum skill tier for your guild
Link to external guild website
Rename guild / change guild tag for ICE
Create guilds for less ICE
---
MORE
Wherever we see opportunities, we'll continue to improve the guild experience over time.
Use Prime Time to designate when your guild likes to play each day.
Earn Guild Fame even when a game ends in Surrender (If you lose before 15 mins, you'll earn a prorated amount of fame.)
---
Explore all the guild improvements in Vainglory 2.0, and then let us know in the forums how we can make the experience even better.