'SCHOOL DAYS' KOSHKA (rare)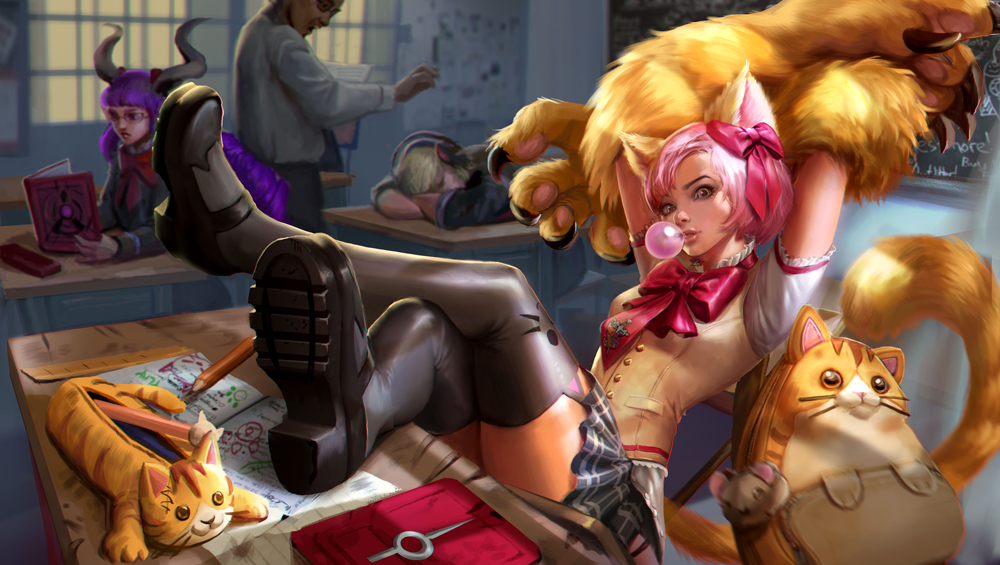 ---
'School Days' Koshka just wants to be friends. C'mon, she promises not to hug you TOO hard. Please?! FINE! Maybe she'll make up her OWN club! Read on for more info on this community inspired rare skin.
---
CHECK HER OUT IN GAME: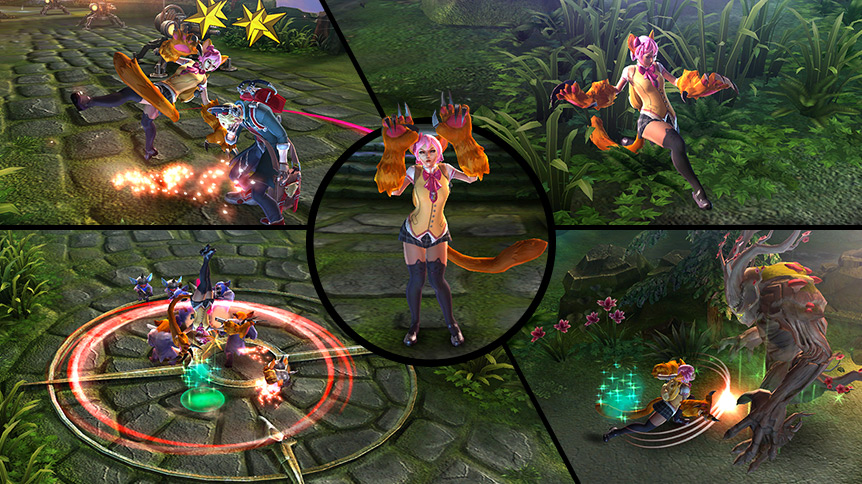 ---
MODEL CHANGES
School uniform with vest, school emblem and fashionable bows
Tabby meow-meow backpack
Kitty-face stockings
FUZZY SOFT PAWS WITH DANGER CLAWS – MATCHY TAIL & EARS!
Shiny strappy shoes with cat ears
Pink hair
---
ALTERNATE FATE LORE
Read more:
'School Days' Lyra
'School Days' Vox
'School Days' Taka
The Cat Lovers' Club!
Aww c'mon, Lyra, lemme be vice president. I'm a great assistant, and I'm super good at telling people what to do for when you're not around. Watch: YOU! Share your gum! YOU! No sleeping in class! YOU! Read books!
…no? Okay, so I'm not bossy enough. I can be in the band. I can play EVERY instrument. I can't make actual songs yet, but I can make them sound louder than anyone!
…no? Aww. I wanna join the Kendo Club but it's hard to hold the swords with my fuzzy paws. Whaddya mean, "Take them off?" They're my paws. Would you take off your hands? Silly.
FINE. I'll make my OWN club. It'll be the Cat Lovers' Club, and EVERYONE will be allowed to join, and everyone will WANNA join because everyone loves cats. We'll pet kitties and give them nicknames and train them to do tricks. We'll begin and end every meeting with group hugs. So there! Wanna come?
---
WALLPAPERS
---