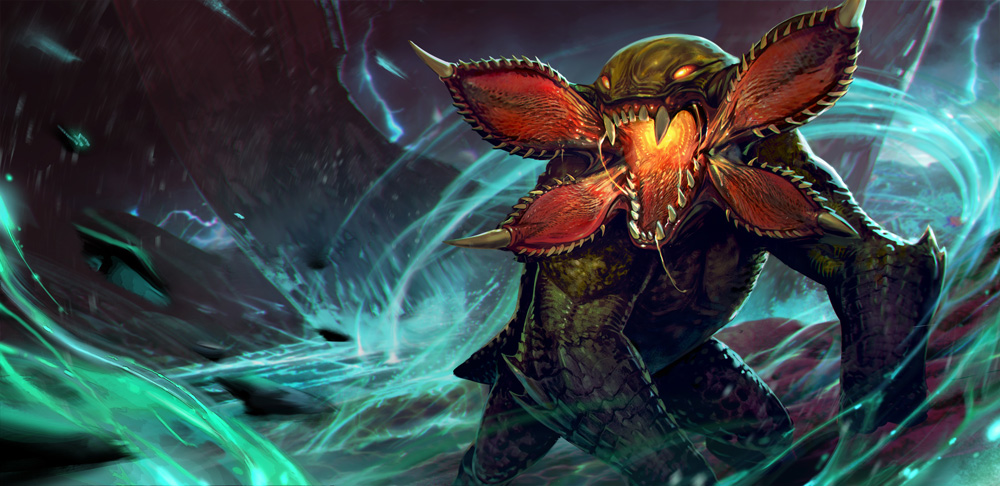 One wrong turn in the jungle and you'll be crushed in the mandibles of 'Carnivore' Grumpjaw. Keep reading to learn all about this most fearsome of Vainglory predators! 
---
MODEL & EFFECTS CHANGES
All new terrifying jungle monster model
Four horned mandibles for maximum devouring capability
Drip-drooling sharp chompers
Scaly armored back & tail plates
Gold and blue jungle camouflage coloring
Slimy green effects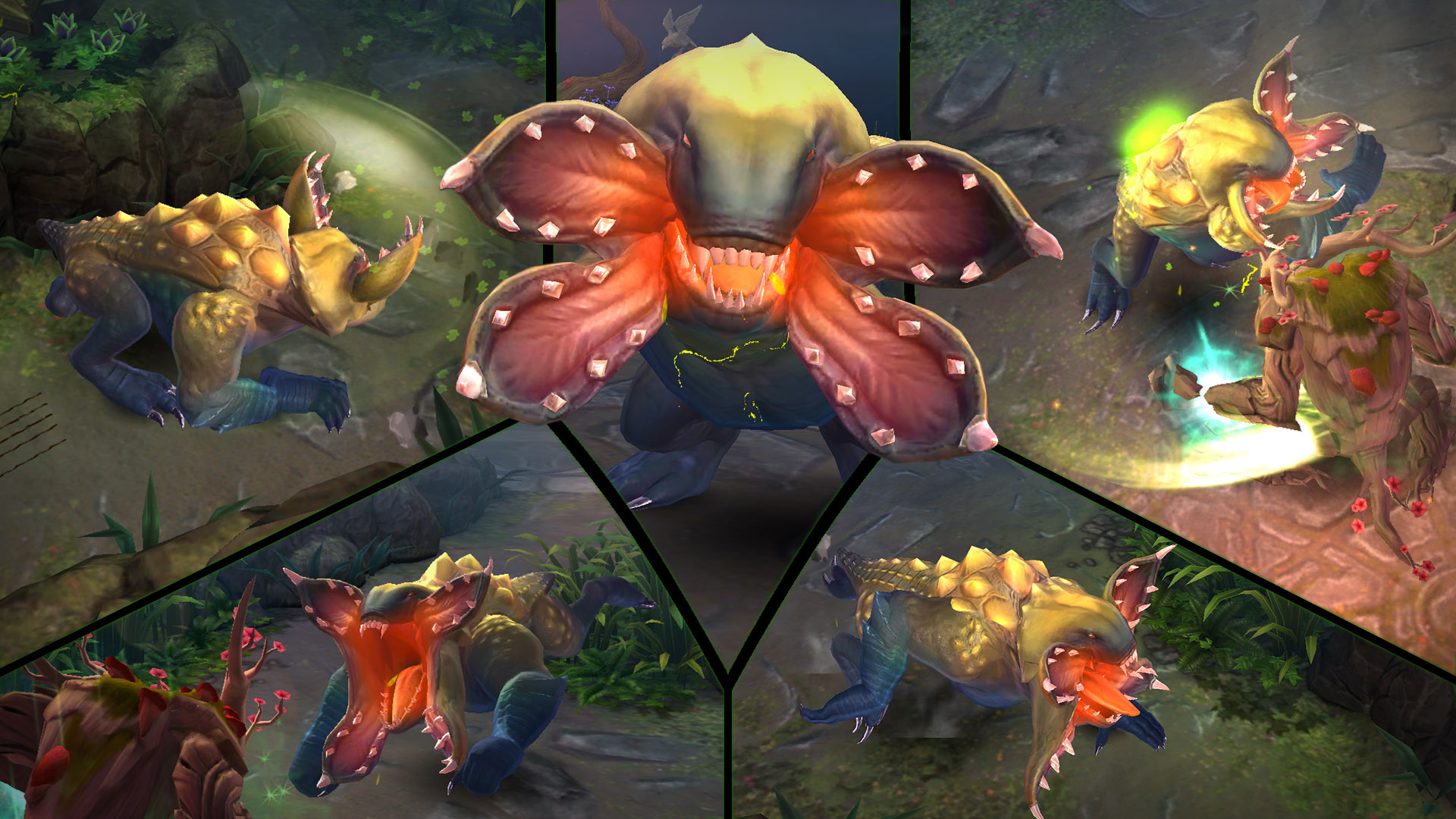 ---
ALTERNATE FATE LORE
FURIOUS GRUMPJAW ATTACKS ON THE RISE
Beware the carnivorous jungle Grumpjaw! Those who manage to escape his four strong horn-lined jaws return gored and trampled, telling tales of an insatiable, hungry beast who runs much faster than his massive body appears. Reports of marauding Grumpjaws have increased in recent months. Nothing is safe: humans, sappy treants, animals and even small dragons have been swallowed whole. Even seasoned hunters are rendered defenseless. Locals are advised to travel in groups and never turn their backs on the jungle.
---
Read Grumpjaw's canon lore:
---
WALLPAPERS