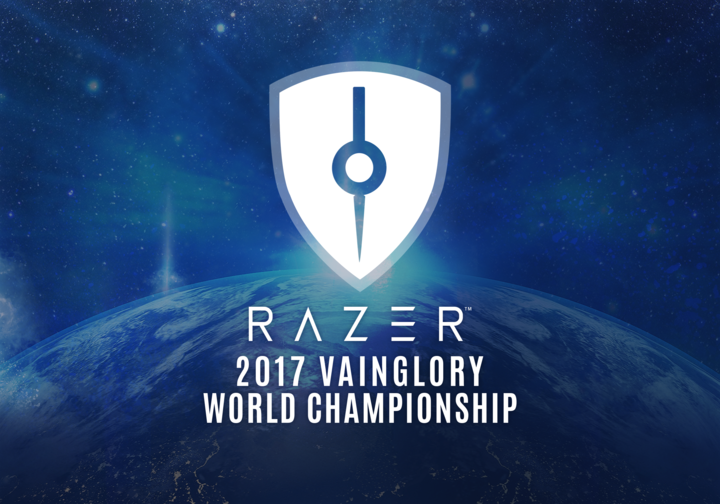 Soon, Vainglory will crown the world champion.
From Dec. 14-17, the world's 12 best teams will compete for the highest honor in Vainglory Esports at the prominent Kallang Theatre in Singapore. This homecoming event will serve as the culmination of the competitive year in Vainglory, as well as the global unveiling of Vainglory 5V5 with two exhibition matches.
Can Rox Armada keep their claim to the throne, or will a new region rise up and take the world championship title home?
Watch all the matches live on twitch.tv/vainglory, facebook.com/vainglorygame and youtube.com/vainglory.
---
EVENT SCHEDULE
DAY 1 — MATCHES START AT 12PM SGT / 8PM PST / 4AM GMT
Day 1 is the Group Stage with four separate groups of three teams battling it out. The top two teams in each group, as determined by points, will advance to Day 2.
---
DAY 2 – MATCHES START AT 2PM SGT / 10PM PST /
6AM GMT
Day 2 is the first elimination day, composed of an eight-team quarterfinals bracket. By the end of Day 2, only four teams will remain.
---
DAY 3 – MATCHES START AT 2PM SGT / 10PM PST /
6AM GMT
Day 3 features the Top 4 teams battling in the semifinals. The losing teams will head to the 3rd-place series on Day 4 while the winning teams cement their place in the Grand Finals.
---
DAY 4 – MATCHES START AT 2PM SGT / 10PM PST /
6AM GMT
On Day 4, a new world champion will be crowned and Vainglory 5V5 will be revealed.
---
WHERE TO WATCH
Watch the event LIVE at the Kallang Theatre in Singapore (get tickets) or via these streaming platforms:
ENGLISH
---
JAPANESE
---
CHINESE
---
INDONESIAN
---
KOREAN
---
VIETNAMESE
---
RUSSIAN
---
VODs will also be available at youtube.com/vaingloryesports and the in-game ESPORTS tab the following day.