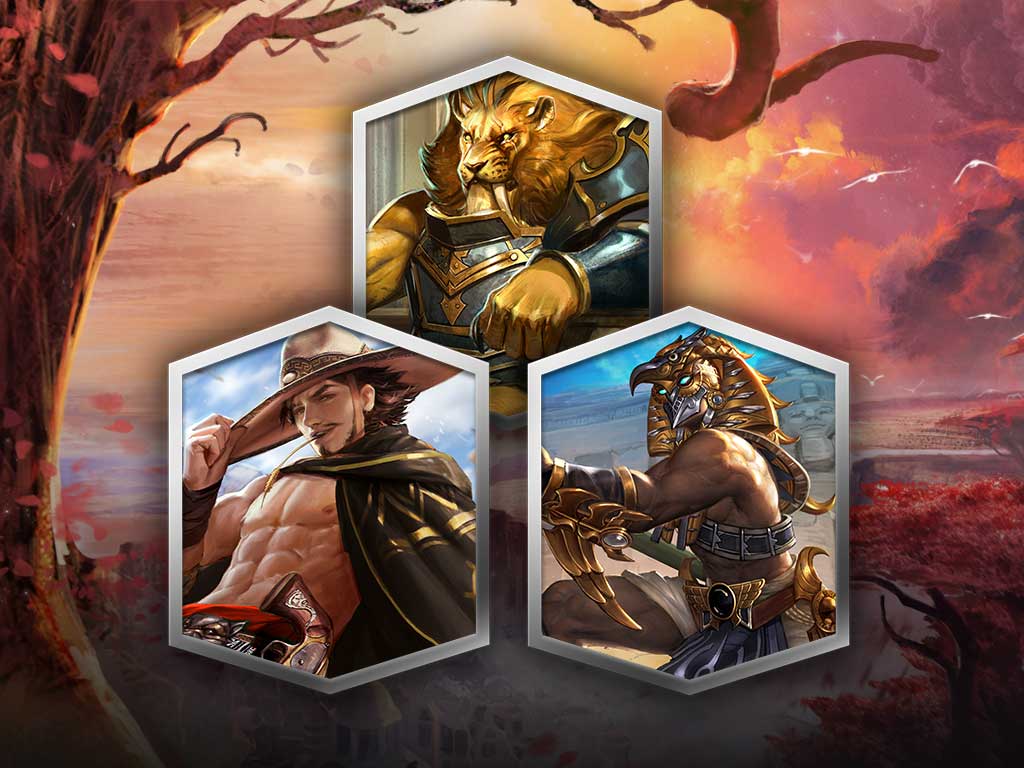 Autumn is coming! Along with the season transition, Update 2.8 is jam-packed with changes designed to inject Vainglory with more of the fast-paced, explosive action you crave. We're excited, and to celebrate, we want kick off the season with skin giveaways!
Let's dig into how you can get involved:
---
HOW TO PARTICIPATE
Starting September 3, we'll post daily challenges to Vainglory's Official Facebook, Twitter and Instagram pages. You can join in on the fun by commenting on our Facebook post or by tweeting your entry at us (make sure not to start with the '@' symbol). Using Instagram? Post your entry and tag — not mention — us, and make sure your account is public so we can see your entry.
Information to include in your posts:
Your IGN with the correct spelling and capitalization
The tag #VaingloryAutumn
Make sure to include @vainglory
For your entry to be eligible, you must be following the channel your post on! Feel free to enter as many times as you'd like!
---
THE SOCIAL CHALLENGES
Here's an early look at the social challenges to come:
---
Monday, September 4 — Tell us why you want Vaquero Ringo… in a poem.
Calling all poets! For your first challenge, tell us why you'd like to get your hands on 'Vaquero' Ringo with a poem. We recommend writing a sonnet or haiku, but any format will do.
Reward: 'Vaquero' Ringo Rare skin
The best 10 entries earn the skin!
---
Tuesday, September 5 — Write alternate fate lore for 'King' Glaive

We want to read about your version of 'King' Glaive's alternate fate lore ending: write a two paragraph story! Make Vainglory's "favorite cat" proud! (sorry Koshka!)
Reward: 'King Glaive' Epic skin
The best 10 entries earn the skin!
---
Wednesday, September 6 — Show us why you're the best Idris around 

Now's your chance to show off a bit! For this challenge, simply send us footage — not to exceed 40 seconds — of your big Idris plays.
Reward: 'Horus' Idris Epic skin
The best 10 entries earn the skin!
---