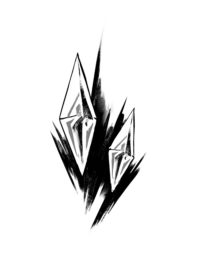 You could do a lot with three hundred gold, so you wind up and give the crystal a strong jab-cross with your power punchers. A long crack forms, webbing outward from the point of impact. Another right cross, and a few shards fall to the ground. You pick one up and whistle through your teeth. You'll never have access to such a valuable thing again – may as well experiment, right?
To beef up your power punchers, tap here.
To plug a crystal shard into your nose, tap here.