Each week six heroes are temporarily unlocked for play in Casual and Private games. Try any of the heroes listed below before unlocking them with Glory or ICE!
LYRA (ROAM/PROTECTOR)
Drawing upon her training as a Gythian battlemage, Lyra uses healing and protective magic to turn enemy positions into powerful zones for her allies. Her portals also allow her team to bypass these positions entirely, avoiding defenses and terrain. Utility and defense items improve her role as a healer, while crystal items provide a devastating but fragile mage path.
---
PHINN (ROAM/PROTECTOR)
Phinn is an unstoppable tank who brings the fight to him. He pairs incredibly well with other heroes who don't back down from battle. Phinn is strongest with defense and utility items, and he's able to absorb immense amounts of punishment, protecting teammates while they dish out damage.
---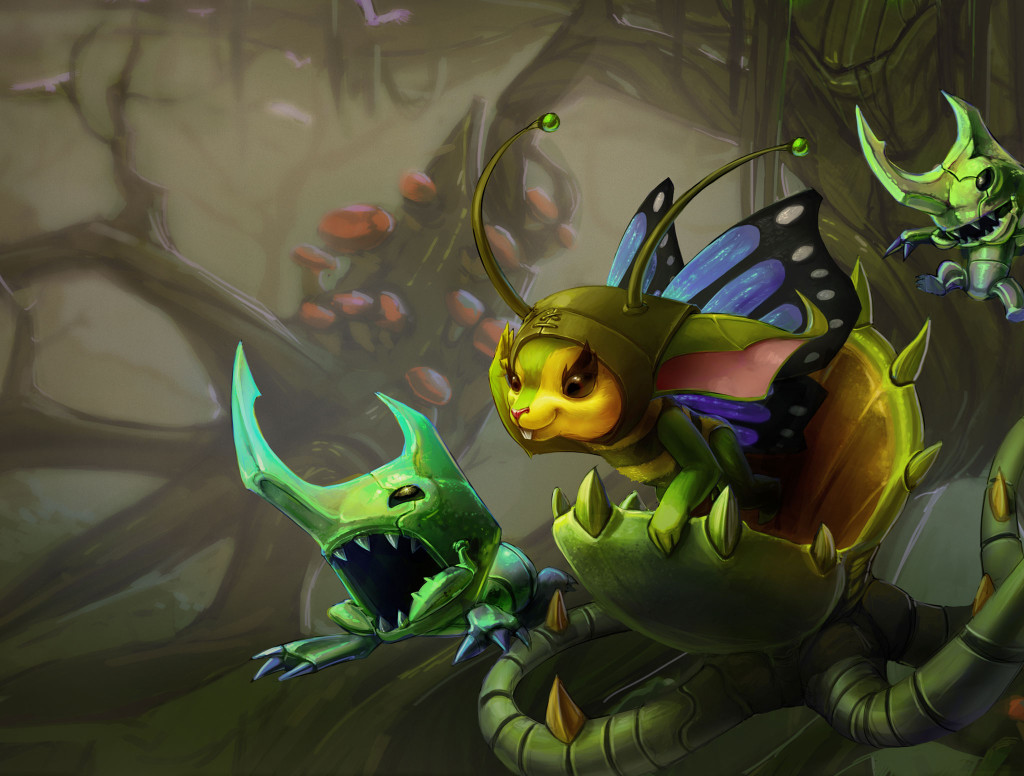 PETAL (JUNGLE/SNIPER)
Petal commands a flock of Bramblethorn Pets known as "munions" that she uses to swarm her enemies from long range. She excels at long, sustained fights where damage from her small army really adds up. She can even single-handedly take out important objectives such as the Gold & Minion Mines.
---
LANCE (ROAM/PROTECTOR)
Lance depends on both his courage and his wits to protect his allies. With his unique polearm-and-shield combat style, he breaks enemy lines and creates opportunities for his friends. Lance can build crystal or utility items to excel in his role as a protector, or he can build weapon items to deal more damage during battle.
---
JOULE (JUNGLE/WARRIOR)
Joule is a hardened front-line fighter with built-in defensive plating. All of Joule's abilities require proper aim to hit the intended target, but they have a devastating effect if you can aim properly. Pick Joule if you have an uncanny ability to predict enemy player movements. Joule can start in the jungle or lane.
---
CELESTE (LANE/MAGE)
Celeste commands the stars, drawing upon their power to overwhelm opponents. Her star formations help keep enemies at a distance as well as finish them off as they flee. Start Celeste in the lane and fight from the furthest edges of battle.
---
ABOUT THE FREE HERO ROTATION
The free hero rotation unlocks six heroes each week to play as long and as much as you want in the Casual queue. It's an opportunity to test drive heroes before using ICE or Glory to unlock them.
The free rotation changes every Tuesday and heroes in the rotation usually won't return for a few weeks or months afterward, so unlocking heroes is always worthwhile. The free rotation does not apply to Ranked play to ensure players are already very familiar with the heroes they play in that try-hard environment with skill tiers at stake.
---
Jump into the Fold now with this group of great heroes!