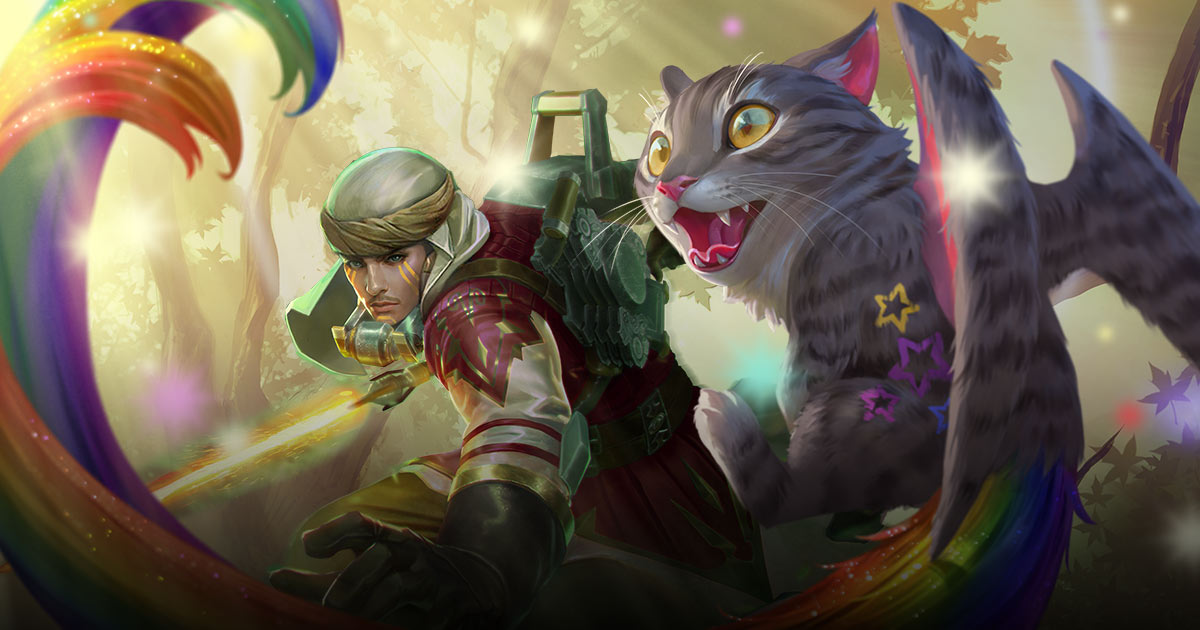 Summer is in full swing! To help you beat the heat, we're going to hit you with more events, more challenges, and more ways to earn exclusive skins.
---
PARTICIPATE IN EVENTS TO EARN EXCLUSIVE SKINS
Unless otherwise specified, participation in events will be the only way to earn certain Special Edition skins. A few examples include 'Rainbow Tabby' Skaarf and 'Origins' Idris. Please note that these skins will not be available for Opal purchase in the near term.
Instead of purchasing, you'll need to earn these fresh and shiny new skins by competing in reoccurring events. In many instances, you'll be able to get them without spending a dime!
HAVE OPALS TO SPEND? NEW SE SKINS ARE COMING SOON
Need something to spend your Opals on? Look forward to spending your hard-earned currency on new upcoming Special Edition content; details will be revealed about these skins soon!
MISS OUT ON A SKIN YOU WANTED?
Don't worry, the plan is to bring back certain Special Edition skins for future events. Make sure you're checking the in-game Today in Vainglory and news sections, and official Vainglory social channels regularly for information about what's next.
---
More events means that there are more opportunities to earn your favorite content. Earning these skins via event participation means you can save your Opals for other soon-to-be-announced Special Edition skins.