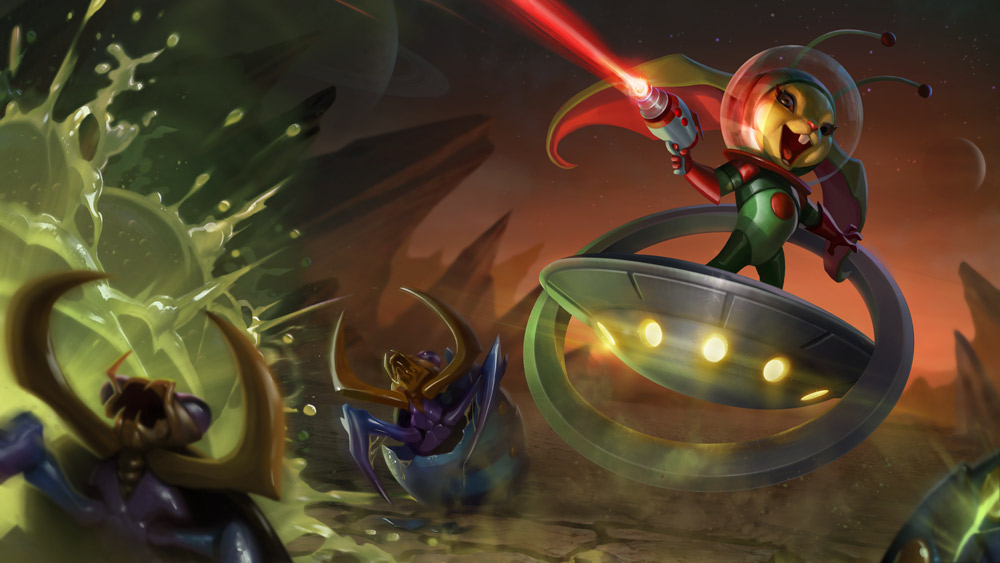 The invasion has begun! Vainglory's dangerous, lovable Meekos attacks from atop a flying saucer with her space bug friends in this long-awaited, Legendary 'Bug' Petal skin.
---
CHECK OUT HER 3D MODEL: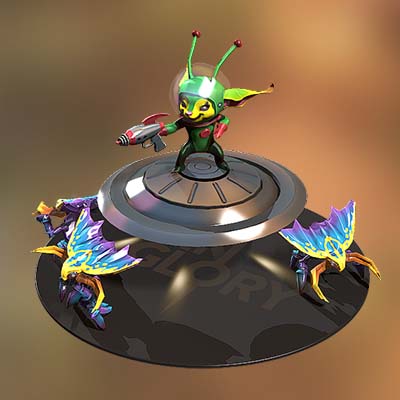 ---
MODEL CHANGES:
Spacesuit with shiny gloves
Helmet with antennae
Raygun
Space Bug Munions
Two-ringed flying saucer vehicle
EFFECTS CHANGES:
Laser raygun shots
Blinking lights under flying saucer
Munions explode into green goop
Big recall beam
ANIMATION CHANGES:
Hops and threatens with her raygun while idle
Space bug munions clean their legs
Flying saucer tilts forward during sprint
Saucer rises and carries Petal back to base for recall
Petal loses control of her flying saucer when she dies, then is dumped out onto the ground
Bounces up high off her saucer for Trampoline
---
ALTERNATE FATE LORE
BUGS FROM SPACE!
---
Read Petal's canon lore:
The Munions' Tale
Petal's Power
---